Brunswick Brokers Ltd is pleased to announced that they have successfully brokered a lease deal between Creative Art Multimedia Inc. (CAM)  and Project Group Ltd for 4,183 square feet of office/commercial flex space at 604 Rothesay Avenue. Built in 1912 as a car manufacturing facility, this beautiful building known as "The Maritime Singer Building" has been painstakingly redeveloped as modern commercial space all while maintaining much of its original unique character. The space featured high ceilings, exposed brick and beams, large energy efficient windows and in-floor radiant heat. Even the original 2 ton overhead crane is still in place.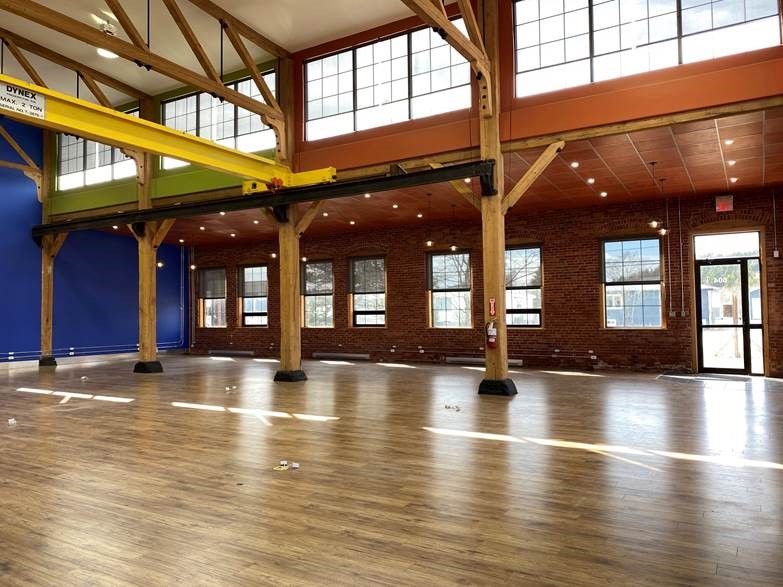 According to Steve Belyea, owner of the building, "Very few people from Saint John know the history of the car that was made here". The Maritime Singer Six car was a luxury vehicle assembled at this location in 1913 and 1914. It is believed that none of the cars survive today.  "The tenant Creative Art Multimedia Inc.(CAM) was an ideal fit for the property. It's important to me that the history of the building be preserved and I thought CAM was such a good fit because, among other things, CAM is specialized in "TRANSPORTATION DESIGN " and currently they are designing a prototype of new EV Ford F150 Raptor from this facility.
Winston Mendez (Founder & CEO) and Kamran Mohammed (Co-Founder & Managing Director) of CAM Institute of Design & Studio: "From the time we saw the building, we just fell in love with the space. We knew it would set the perfect tone for the launch of CAM, the first advanced design institute in Atlantic Canada that offers students a chance to work in the industry while completing their program. Additionally, the unique architecture of the building would set for the perfect backdrop for our latest design tools and technologies available for students." According to their website, "CAM Institute of Design & Studio is a one-of-a-kind institute in Atlantic Canada to offer a combination of Communication and Industrial design programs. With over 25 years of collective experience, our team has curated a unique learning curriculum that prepares students to succeed in the continually evolving design industry. CAM offers programs like Transportation Design, VFX, Animation, Automation & Sculpting, Interior-Furniture & Retail Design, Graphic Design, Product Design and more."
Check them out on Facebook: https://www.facebook.com/CAMInstituteofDesign or visit www.thecam.ca.
Stephanie Turner of Brunswick Brokers Limited brokered the deal.